Tip:
The case dimensions are such that it will fit one Arduino UNO and one shield, provided that the shield is mounted nearly flush against the controller. This was a small challenge, because the Arduino Motor Controller R3 is shipped with really long header leads. I'm not sure why they did this, but perhaps they wanted good clearance from the controller board, or wanted you to be able to easily see the Arduino LEDs even with the shield installed. In any case, to make the two boards fit the enclosure, I had to trim the header leads of the motor board slightly. I found that if I used a small spare breadboard as a guide on the bottom of the motor board, I could trim the leads to an almost perfect length, so that everything fit together.

The breadboard was simply placed up against each lead to be cut, and flat against the board, and each lead cut to the height matching the thickness of the breadboard. Since this trimming allowed the motor board to sit closer to the controller board, I also had to trim the excess lead length for the screw terminals, to prevent them from getting in the way of the controller's coaxial power connector.

CAUTION: If you do any similar trimming to your board, make sure to wear eye protection while you cut!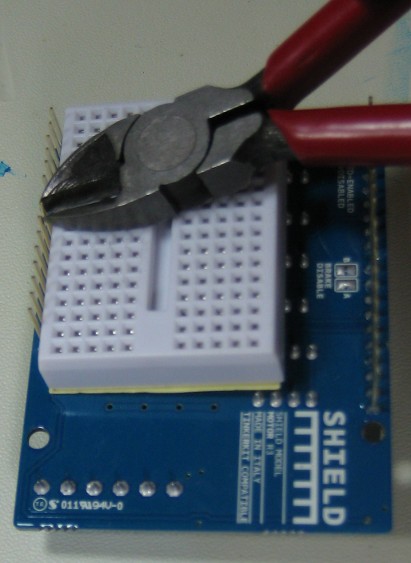 Figure 9: Using Spare Breadboard to Trim Motor Shield Leads